One of the oldest jewelry stores in Jerusalem, Baltinester has been around almost as long as the State of Israel. From our store on 31 Jaffa Road, we've been serving customers since 1949.
In 1995, Yoram and Rami took over the store, revamping it with broad visions and new expertise. All of our handmade quality jewelry is now available online with worldwide shipping so that you can enjoy Israeli-made jewels wherever you are!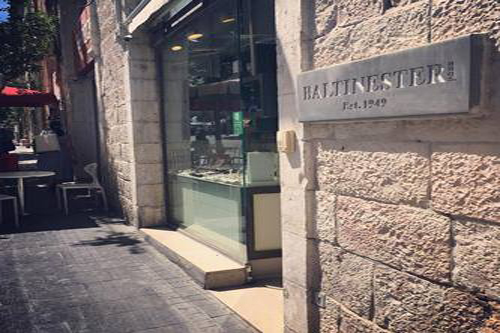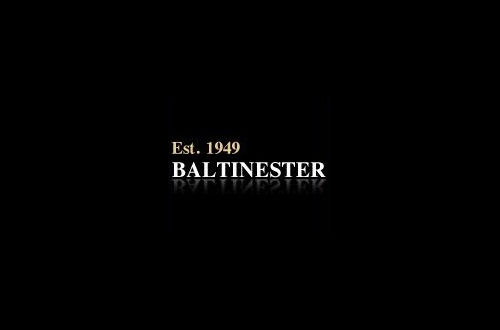 Unmatched quality, quick service.
I have to admit I was a little nervous ordering from so far away even though I wanted my ring to come from Israel. The communication was amazing and Yoram made sure each detail was covered. The ring is simply breathtaking. Thank you Yoram for a piece I will cherish and enjoy wearing for years to come!
Not only are the rings more beautiful than we could have imagined, the service was beyond our expectations!
My husband and I purchased these rings to renew our wedding vows for our 30th anniversary.  We began communicating with Yoram while in the US, and immediately upon arrival in Jerusalem, Yoram met us at our hotel!  With a huge hug, and wonderful smile!
I absolutely recommend Baltinester to everyone who wants to get more than he/she is looking for!
I live in Sydney and was looking for a ring that would be a unique piece of artwork, a result of imagination and creative composition, something one cannot buy – at least so I thought, before I had a look on Baltinester. The product is an absolute masterpiece that feels like it was made only for me.
We are thrilled with our rings!
My husband and I got this wedding band; we wanted to match. They are beautiful and we really love them! The service was wonderful!
The pendant is absolutely perfect!
I just wanted to thank you again for working with me so I can own the nicest lion of Judah I have ever seen.
Incredibly fast service & delighted with the product!
The sweets were delicious too!
Great service & the rings are stunning!
Delivered from Israel in two days to the USA, exactly as ordered...no mistakes. Thank you very much!
Beautiful pendant!
2nd pendant I have purchased and couldn't be more pleased. Love it, thanks!
Shopping online from Alaska, I desired a ring from the 'heart of Jerusalem'
And that was Baltinester, whose personal customer service, Yoram and his team, is unequalled and made the purchasing experience totally delightful.
I have been shopping at Baltinester for over 40 years!
If I am in Israel I shop in the store, but if I need something before my next trip I am confident that Yoram will send out the exact right thing.
Jewish jewelry is what Baltinester is all about.
Our selection of handmade Israeli jewelry is a mix of contemporary and classic, offering our clients the latest creations from leading Israeli artists.
What makes our products different is the quality of materials, specialty of design and quality of service which is next to none. This is why customers worldwide who crave original, high quality Jewish jewelry come to us.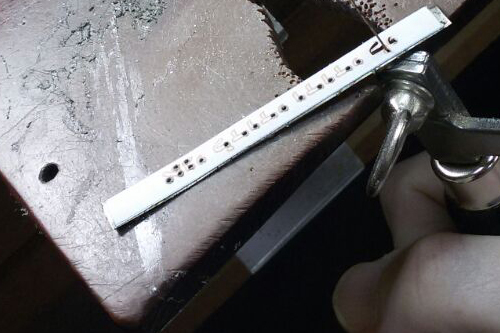 Some of our oldest customers still come in and say "I remember when your grandfather ran the store," or "I came in here to buy my first name necklace, way back in the 70s." Others come back to visit and bring in their grandchildren to buy them something special.
When you buy from Baltinester you become a part of our family!
When you purchase from us you are ensured to get the quality and excellence that Baltinester Jewelry stands for.
Our Hebrew collection is exquisite and originally designed, letting you be proud to wear our artist's rings, necklaces and pendants knowing that you own a unique piece of  Jewish Heritage and the Holy City of Jerusalem.



Paula
Sales Representative ENG/ HEB speaker

Florencia
Sales Representative SPA-HEB-ENG Speaker


The advantages and disadvantages of arcane
Benefits:
– Arcanebet specializing in eSports bookmaker;
– A wide selection of games, tournaments and betting options;
– Traditional sports are also available;
– Interesting promotions and bonuses for players;
– Modern website with user-friendly interface;
– Adapted to work on mobile devices;
– A casino section is also offered;
– A good choice of input / output methods;
– It is also possible the option of full or partial payments during the game;
– Useful customer service.
Disadvantages:
– Enough new in the bookmaker business;
– Difficult conditions of wagering the introductory bonus;
– A limited set of offers for traditional sports;
– Real money bets are not available for some countries;
– Limiting highs for some events.