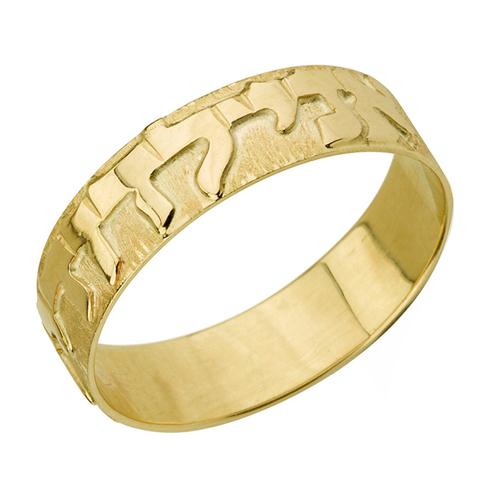 14k Brushed Gold Ani L'dodi Ring
A delicate ring made of 14k yellow gold with a brushed finish. The words "Ani L'dodi" or other inscription of your choice are soldered on in raised, polished gold letters.
ADD TO WISHLIST
WRITE A REVIEW
SHARE
Why order comfort fit?
The advantage to a comfort fit ring - as opposed to standard fit – is an addition of metal to the inside of the ring, making it domed rather than flat. This allows the ring to slide more easily over the knuckle, as well as sitting more comfortably on the finger. Comfort fit is especially recommended for men's rings.
Satisfaction Guaranteed -
or your money back!
Jewish Jewelry Experts Since 1949
Home to thousands of fantastic Judaica products!
From Israel With Love
We offer worldwide shipping