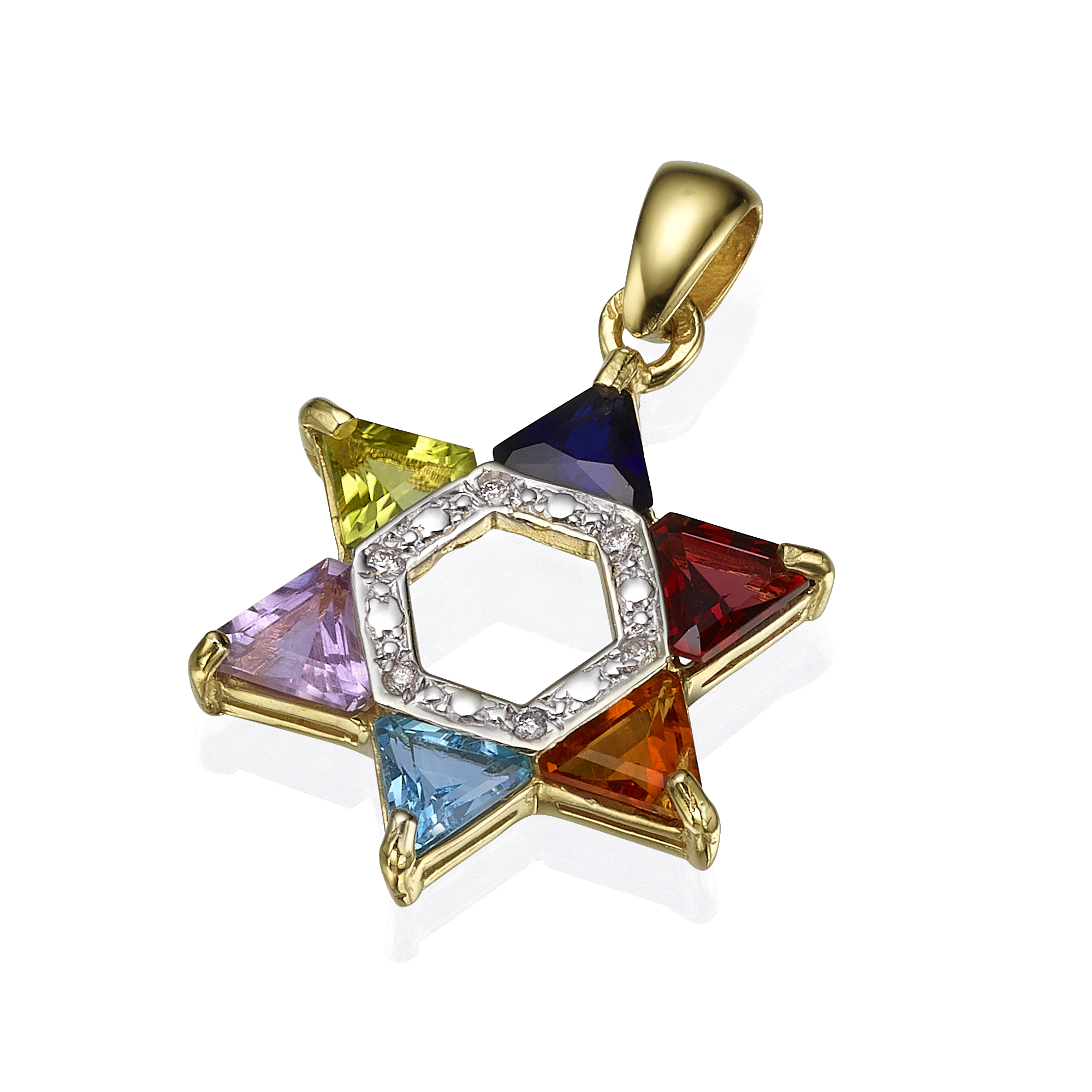 14k Gold and Diamond Multicolored Star of David Pendant
A stunning rainbow 14k gold Star of David set with different colorful semi-precious stones and an inner border of sparkling diamonds.
ADD TO WISHLIST
WRITE A REVIEW
SHARE
Satisfaction Guaranteed -
or your money back!
Jewish Jewelry Experts Since 1949
Home to thousands of fantastic Judaica products!
From Israel With Love
We offer worldwide shipping