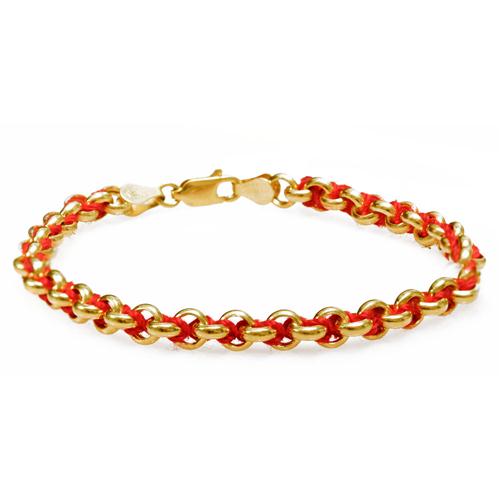 14k Gold Kabbalah Bracelet
A 14k gold round link chain, with a woven red thread through its links. The red thread is Kabbalisticly known for its protective powers, and combined with yellow gold it makes this bracelet a great choice.
ADD TO WISHLIST
WRITE A REVIEW
SHARE
Satisfaction Guaranteed -
or your money back!
Jewish Jewelry Experts Since 1949
Home to thousands of fantastic Judaica products!
From Israel With Love
We offer worldwide shipping