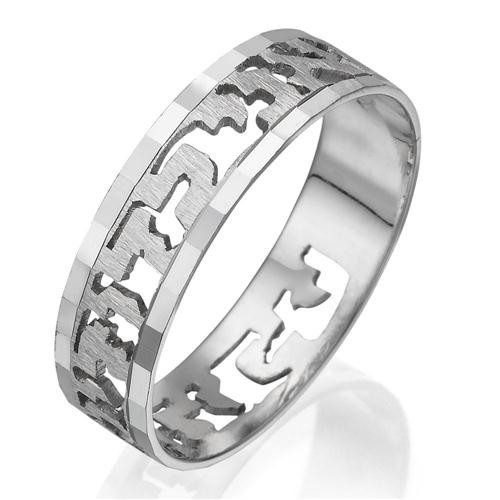 14k White Gold Cutout Textured Ani L'dodi Wedding Band
A unique Jewish wedding ring made of 14k white gold with cutout letters spelling the famous Ani L'dodi verse, or other inscription of your choice. The letters have a brushed finish, while the ring borders are diamond-cut and shiny.
ADD TO WISHLIST
WRITE A REVIEW
SHARE
Satisfaction Guaranteed -
or your money back!
Jewish Jewelry Experts Since 1949
Home to thousands of fantastic Judaica products!
From Israel With Love
We offer worldwide shipping