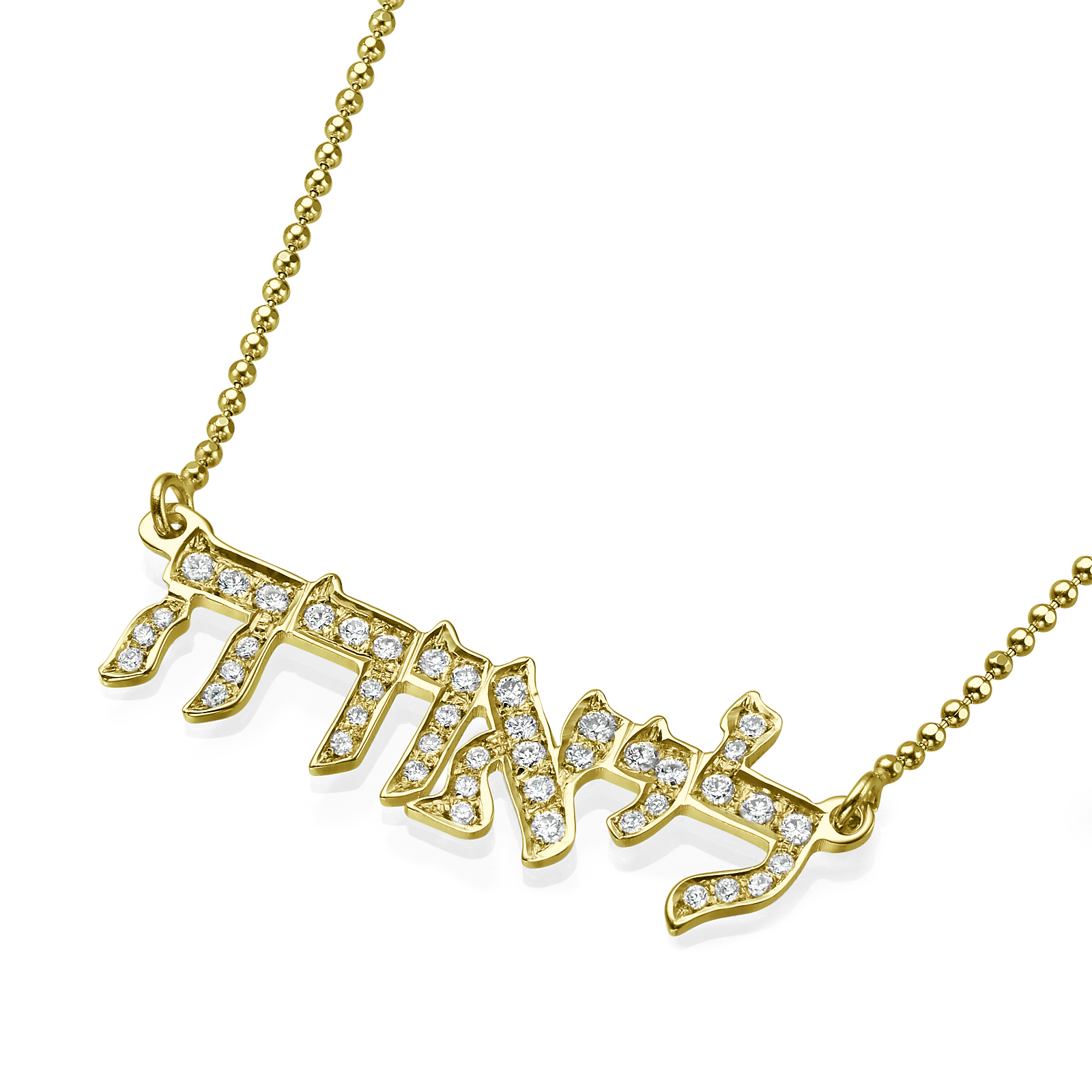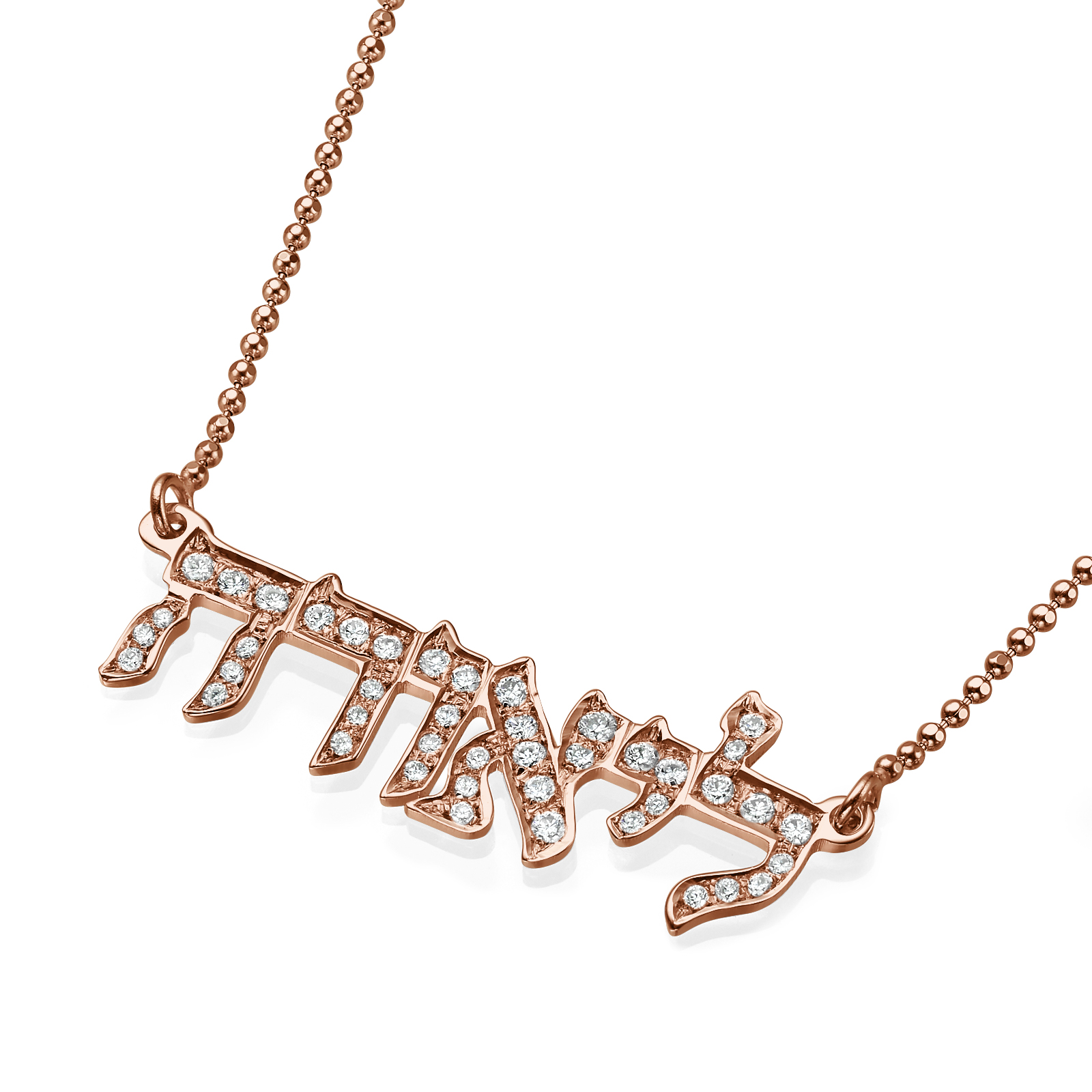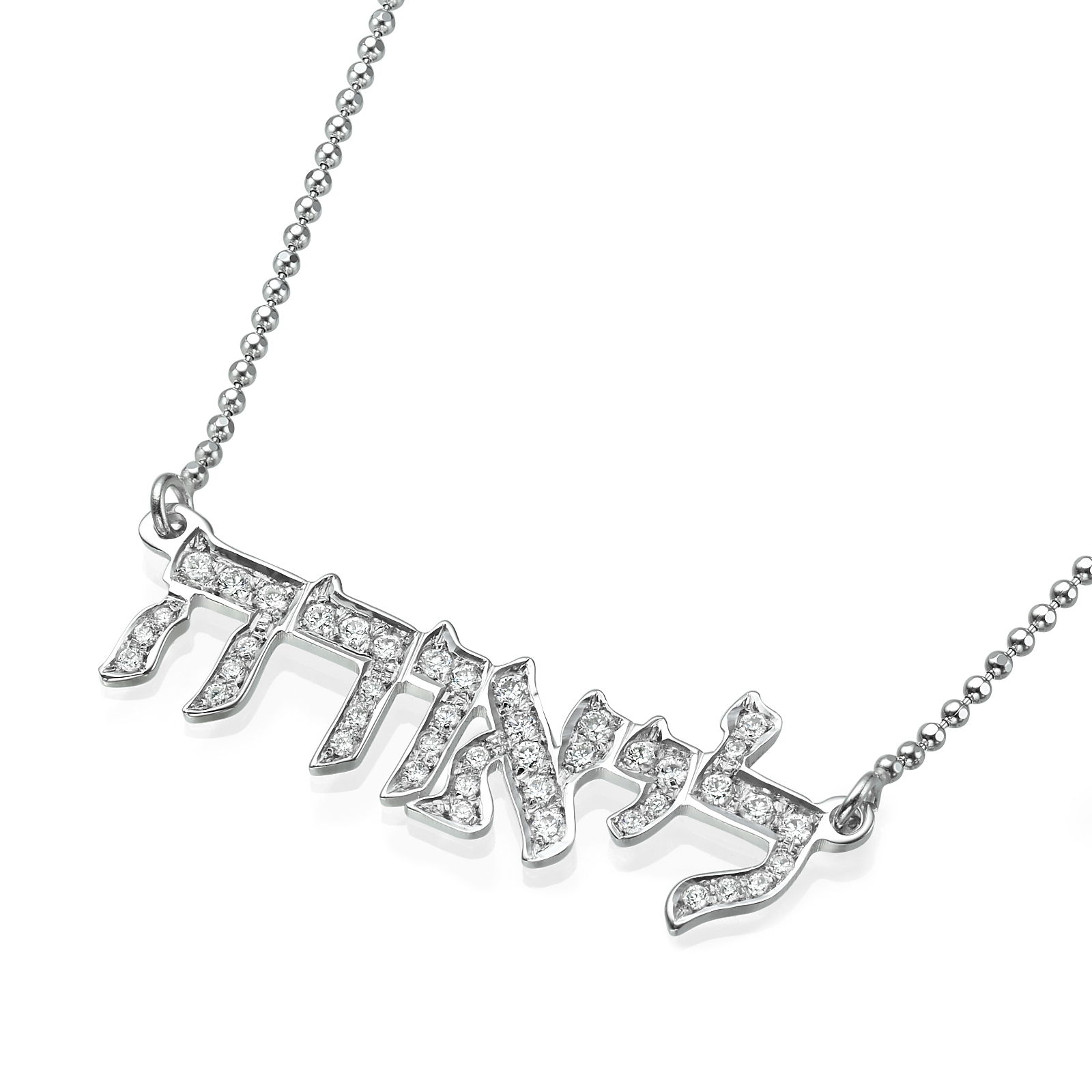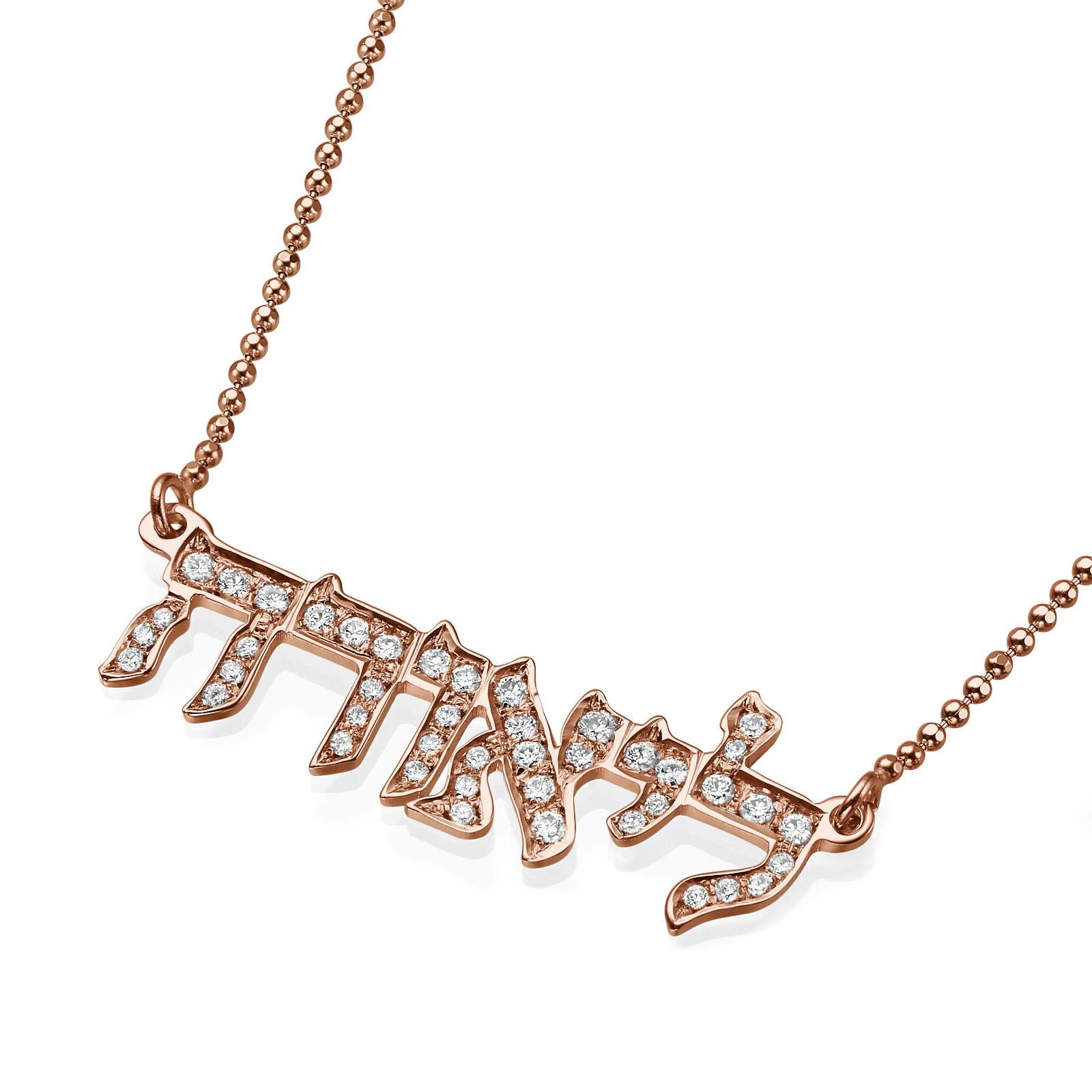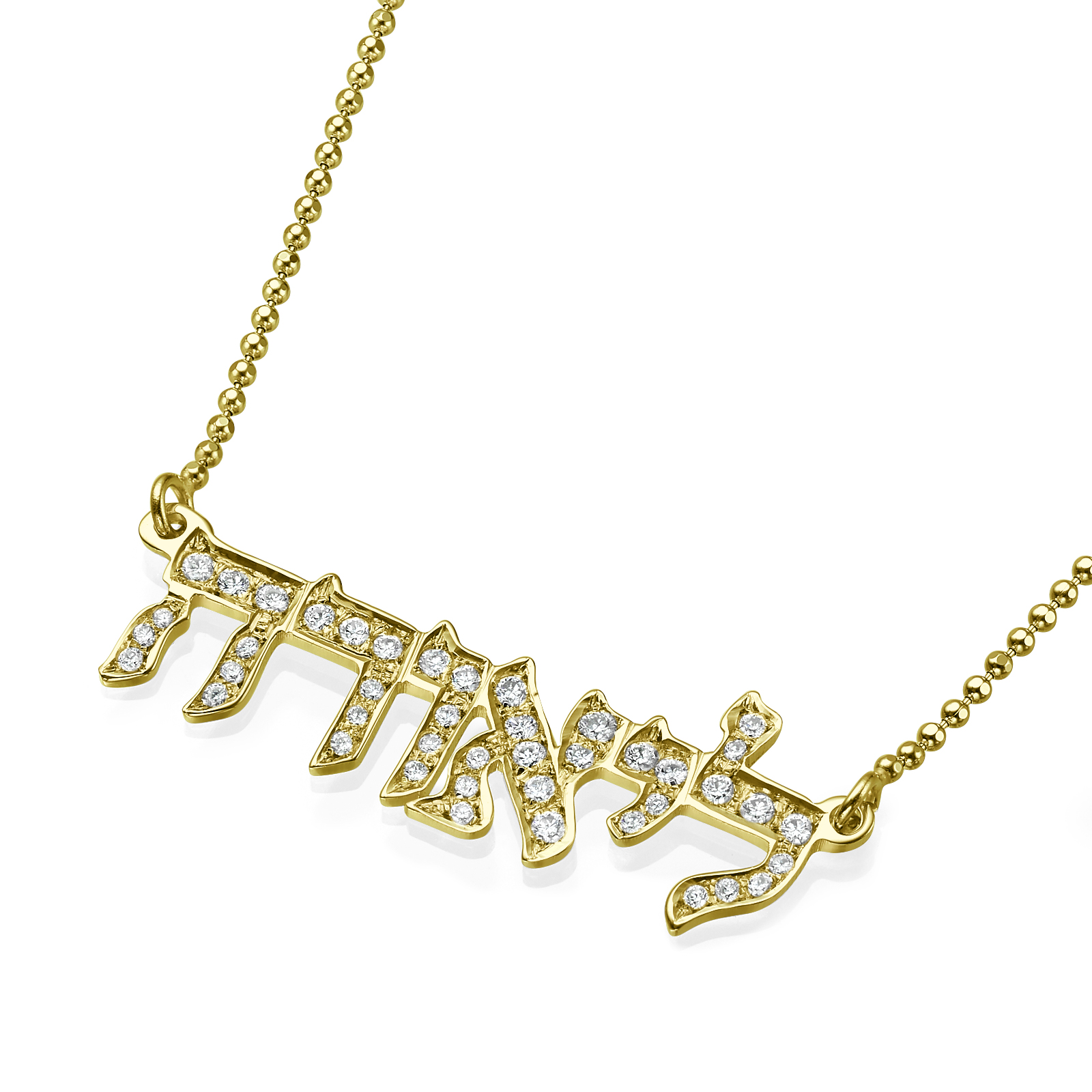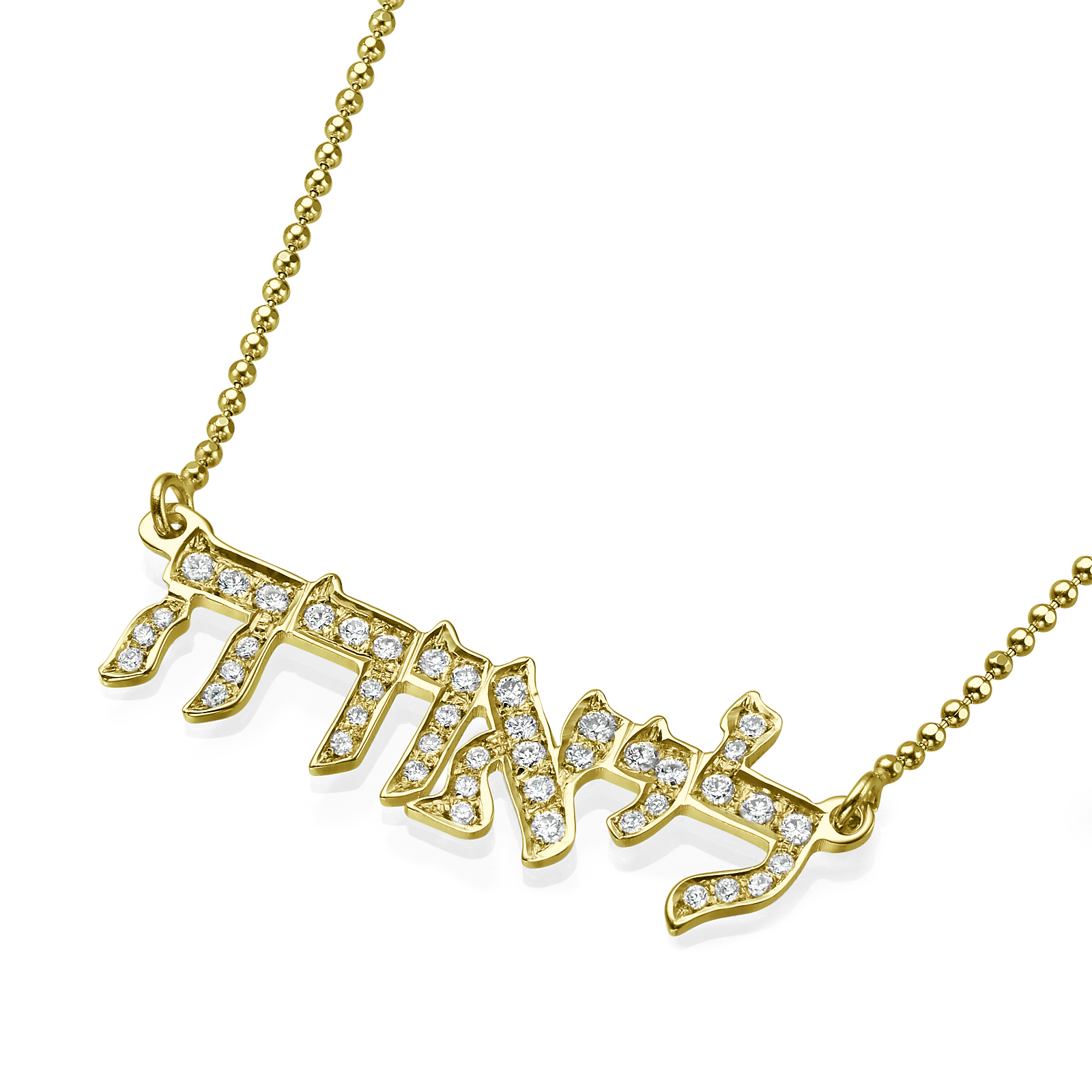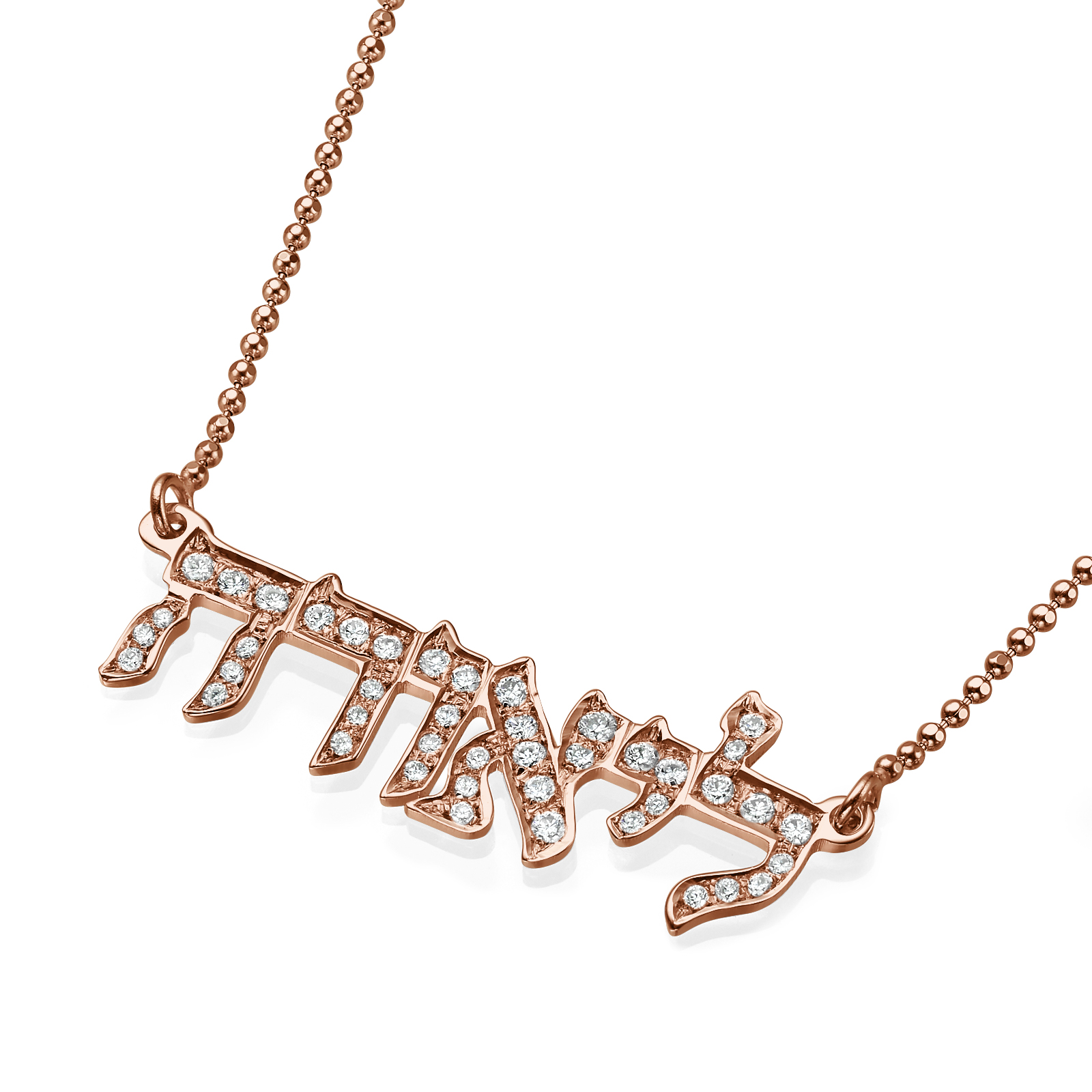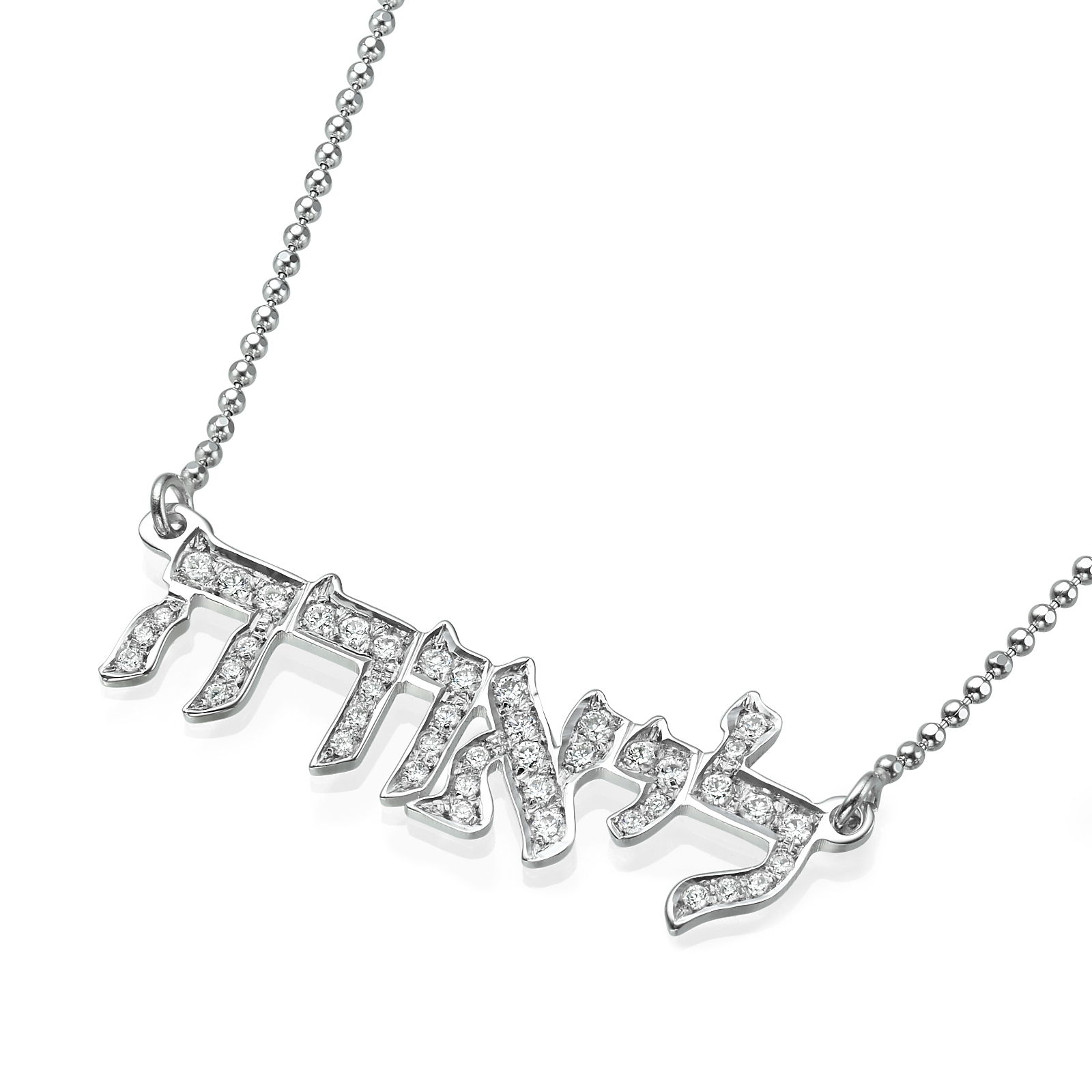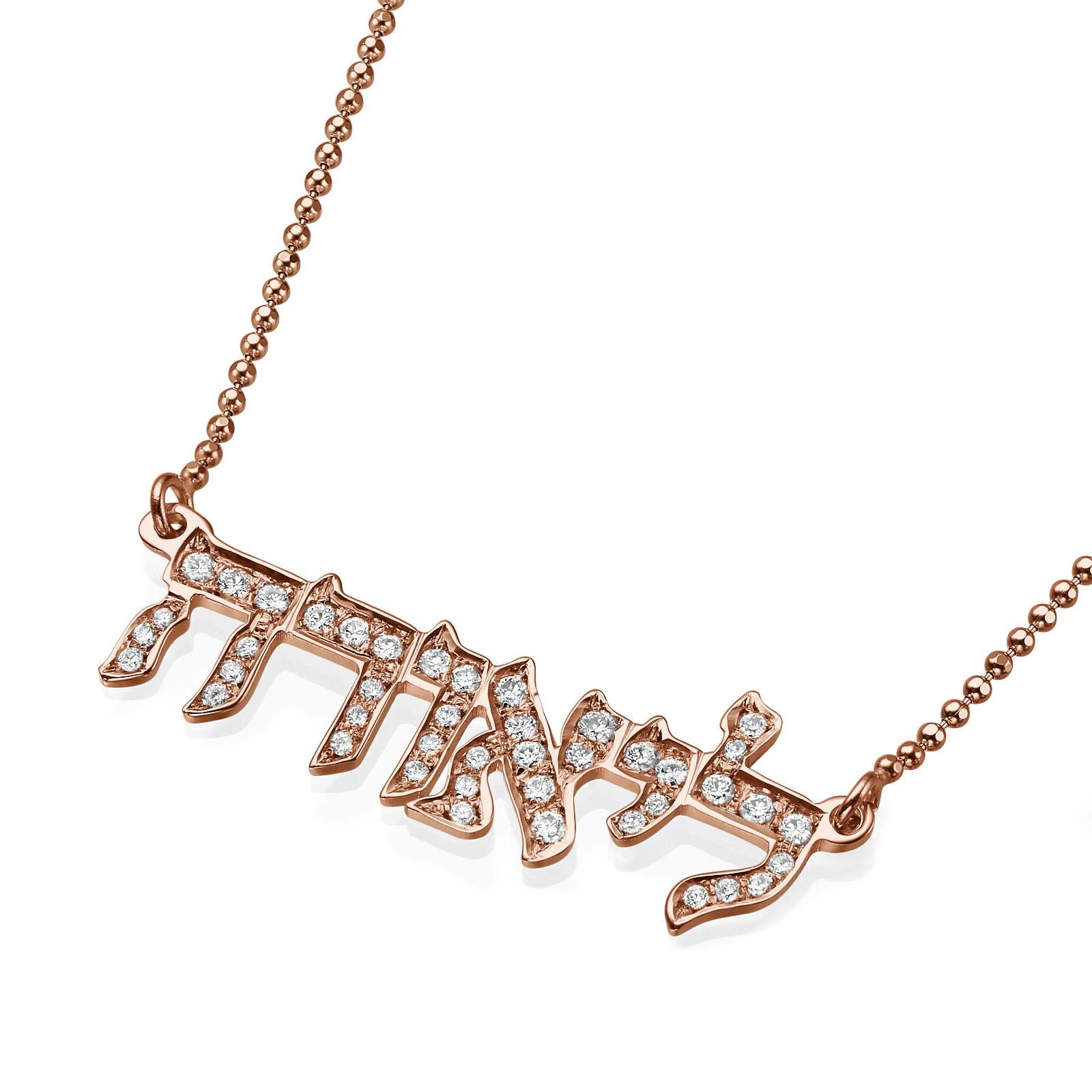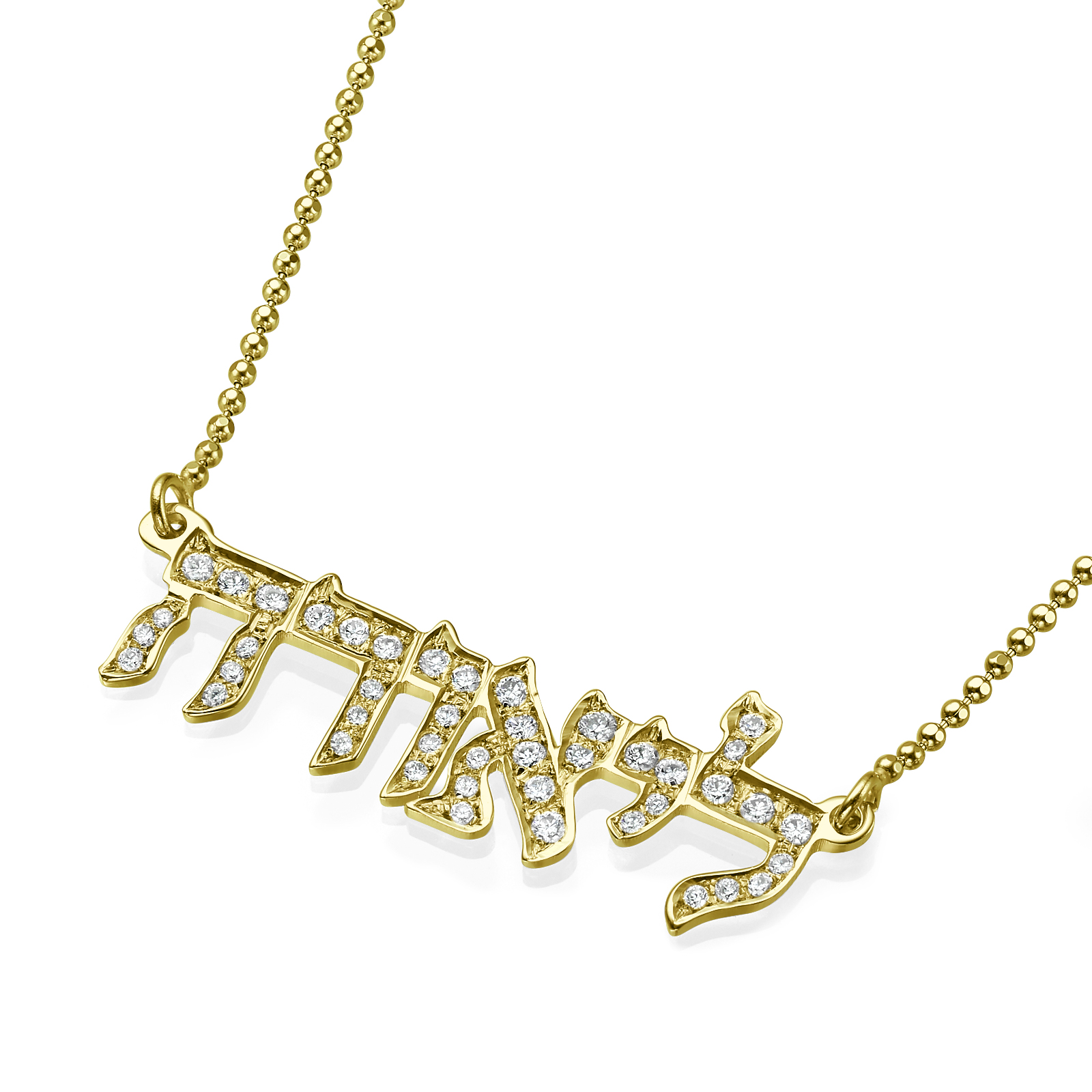 Diamond Hebrew Name Necklace
A Hebrew name necklace that will take anyone's breath away. Handmade from solid 14k gold and filled with sparkling white diamonds.
ADD TO WISHLIST
WRITE A REVIEW
SHARE
Satisfaction Guaranteed -
or your money back!
Jewish Jewelry Experts Since 1949
Home to thousands of fantastic Judaica products!
From Israel With Love
We offer worldwide shipping