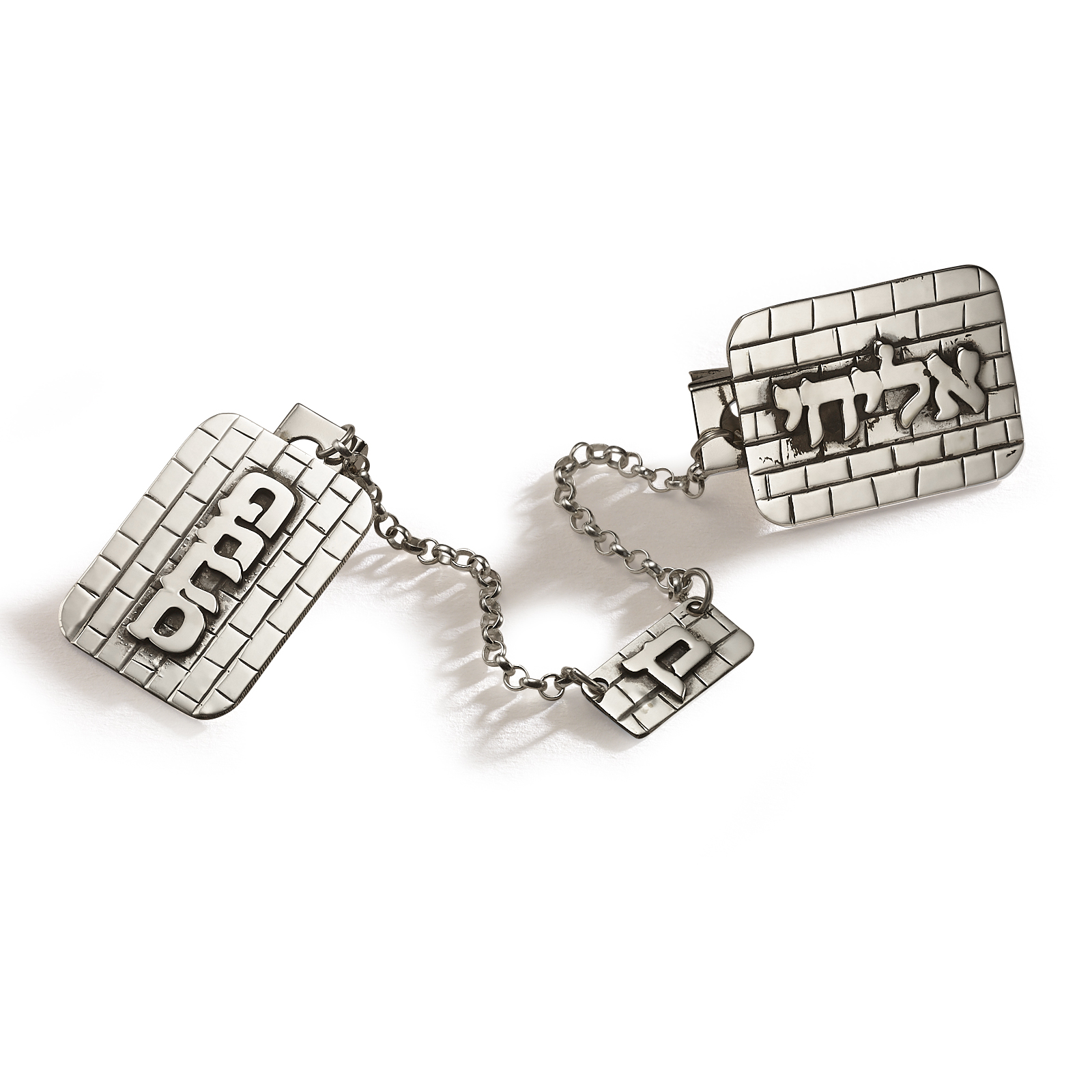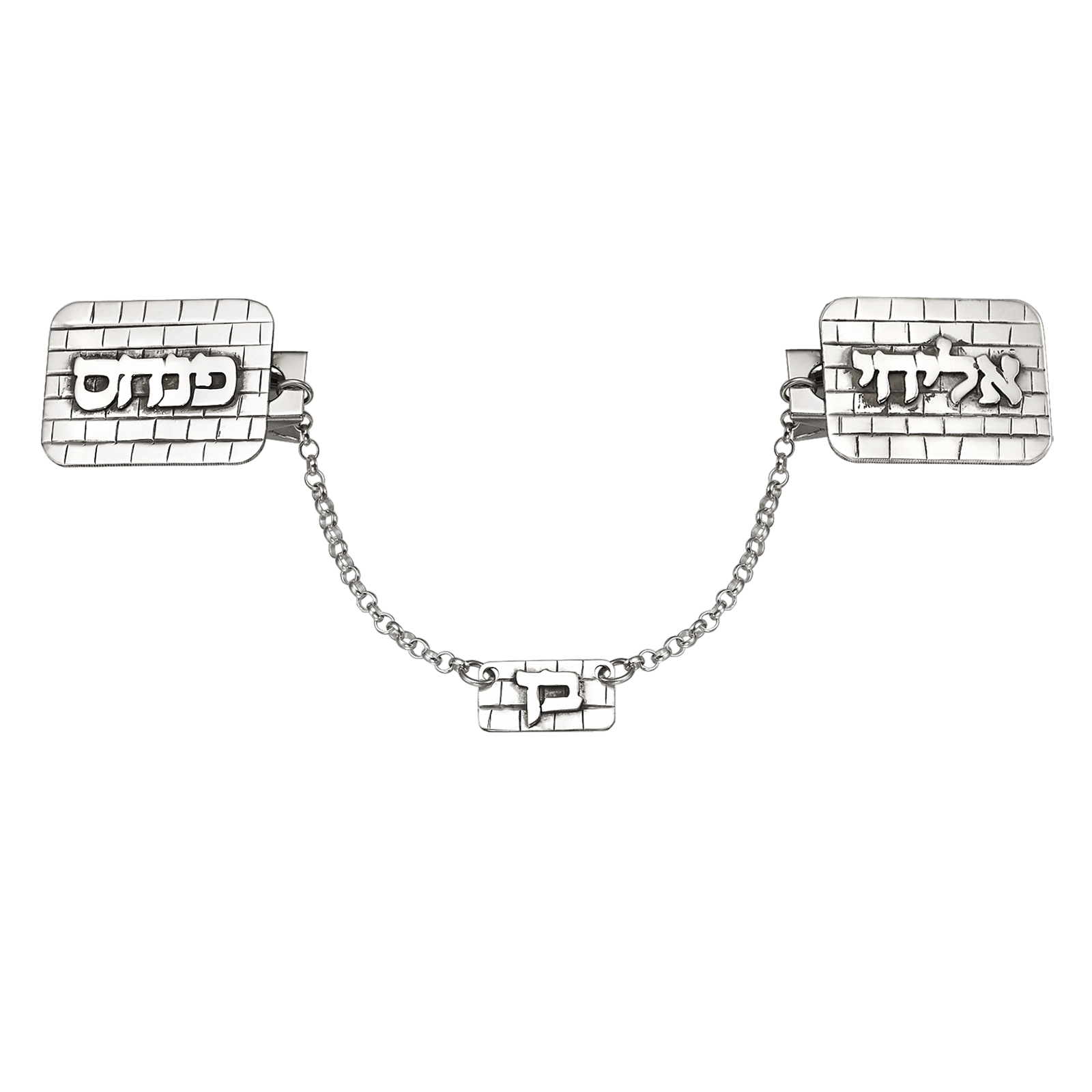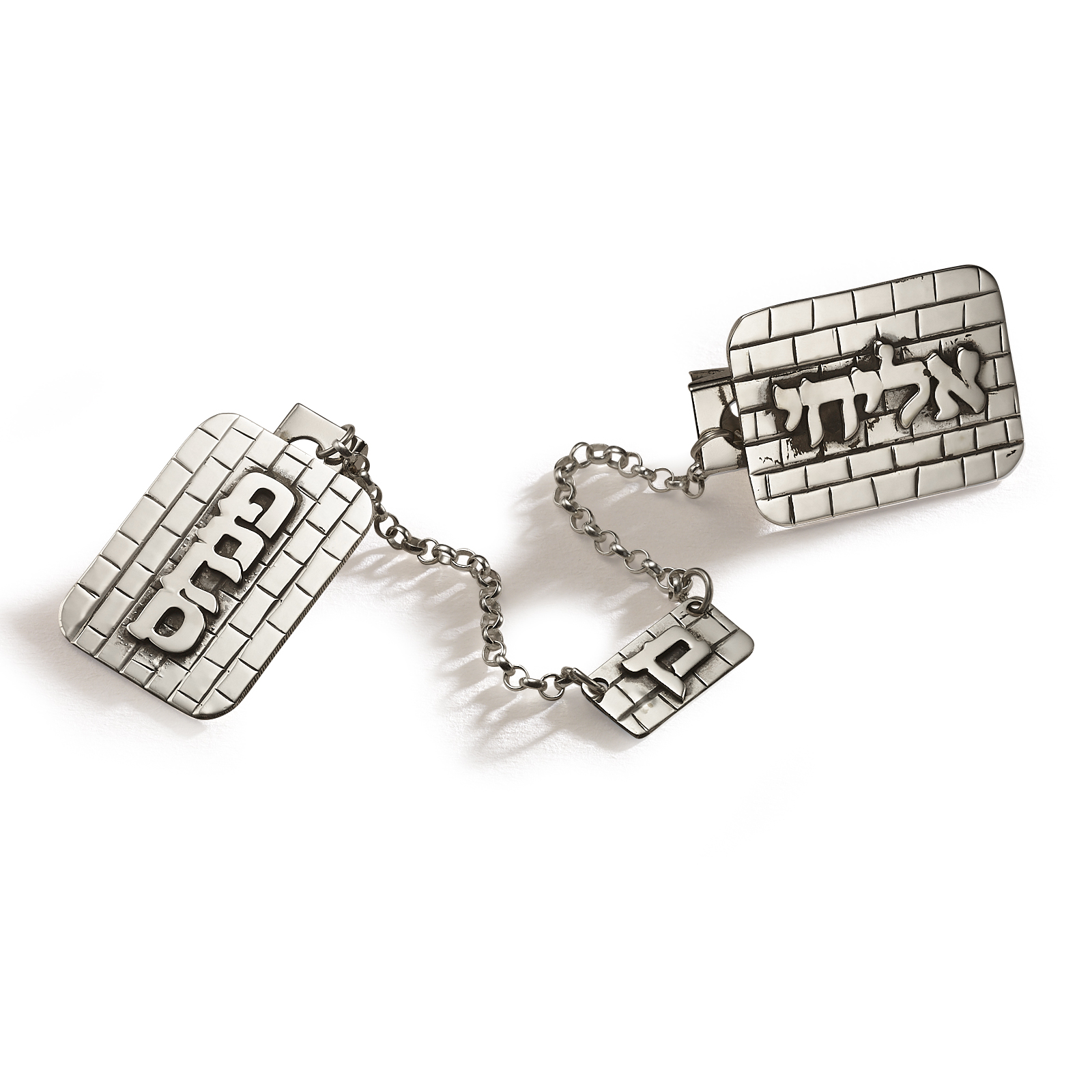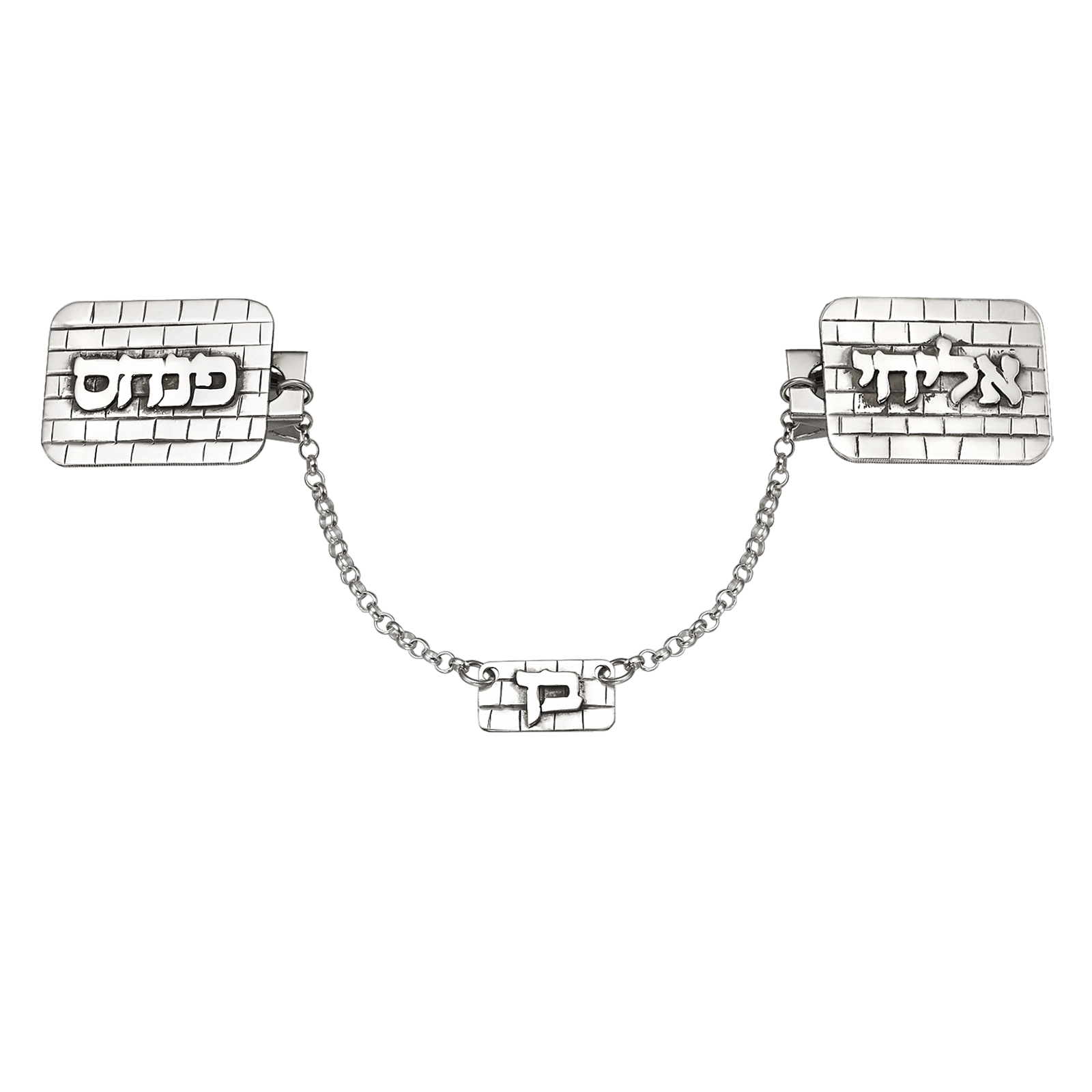 Sterling Silver Kotel Name Tallis Clips
These silver Kotel tallit clips are handcrafted with your name "son of" fathers name embossed on it. It is a great way to show your appreciation to Jewish heritage while wearing your prayer shawl at the synagogue.
ADD TO WISHLIST
WRITE A REVIEW
SHARE
Satisfaction Guaranteed -
or your money back!
Jewish Jewelry Experts Since 1949
Home to thousands of fantastic Judaica products!
From Israel With Love
We offer worldwide shipping