The Beauty in the Biblical: The Hebrew Wedding Rings that are Reviving an Ancient Tradition
Go To Shop Now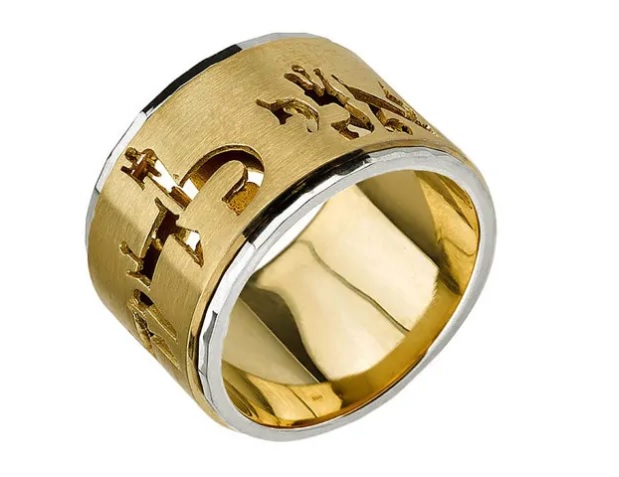 When it comes to the time of a wedding, the engagement ring has often been the focus of the attention. The diamond ring is a token of the love that a husband will have for his wife.
As far as the wedding ring is concerned, many partners choose a classic gold band and give their second halves a similar one in return as well. The wedding band itself can be sometimes overlooked.
We need a wedding ring that could convey to our husband or wife that we saw them as "our beloved". We just didn't know that that statement could come in the form of an inscription from the Hebrew Bible.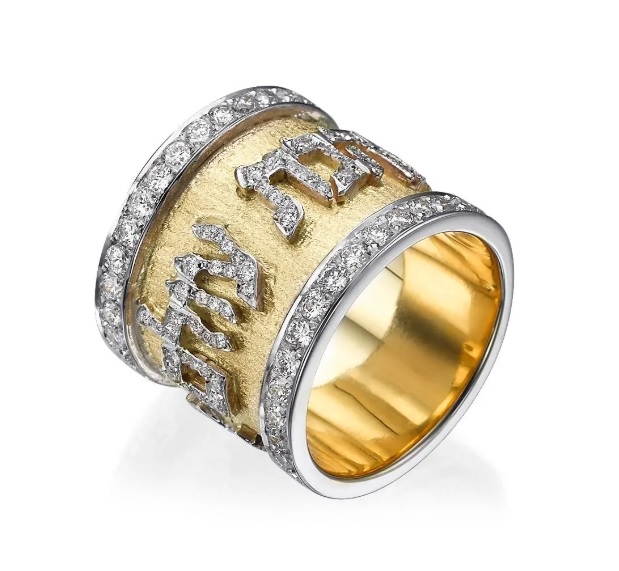 Biblical Wedding Rings from Israel
For thousands of years, jewellers have been inscribing verses from the Bible as icons of love and devotion on wedding rings. Sometimes the inscription was just anecdotal or an indispensable piece of wisdom. It is said that the biblical King Solomon himself wore an engraved ring with the Hebrew inscription, "This Too Shall Pass." Hebrew was the language of the bible and what the Israelites spoke. For many, a wedding ring with a Hebrew inscription has been one of the most romantic and sincere ways of letting our future spouse know that we love them and that they love us. That message couldn't be made more timeless than with a biblical Hebrew inscription.
"My Beloved" Wedding Rings – A Classic Choice
There is a need for Hebrew wedding rings for both women and men and we have seen that that demand can be provided for. At Baltinester, one of Jerusalem's oldest jewellery stores, wedding rings bearing Hebrew inscriptions have long been one of the most valued products. An item that deserves special attention is a simple and classic piece in their catalogue. It is a 14k white gold polished wedding band with the Hebrew inscription, "I am my beloved's and my beloved is mine." The inscription is in a tasteful script that has been laser engraved across the surface. The white gold contributes to the rarity of the piece and makes as a suitable ring either for women or men. The white gold has a neutral character, neither exclusively masculine nor feminine. The 'My Beloved' ring makes a perfect message to your loved one of how special they are to you on your wedding day.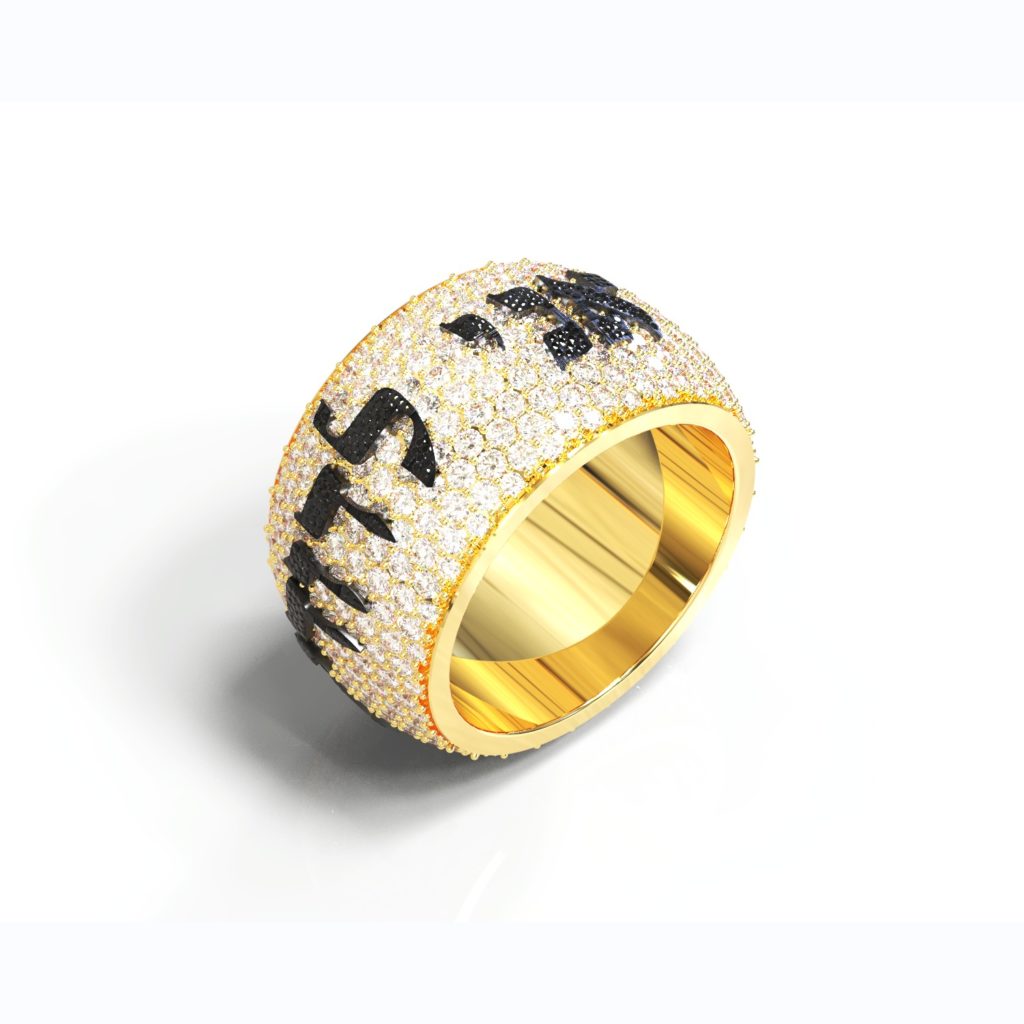 There are many Hebrew wedding rings for many different tastes. A Hebrew wedding ring can be taken in classic 14k yellow gold or in a more sophisticated 14k rose gold. Both have an equal allure. There are some who prefer the Hebrew inscription to be a secret message, just between the pair and so there is another option to have the Hebrew engraving on the inner side of the ring, making a perfect hidden message between loved ones. The 'My Beloved' ring can be as personal as the wearer wants it to be. The type of Hebrew script can also be personalized from a more classical script to more modern and distinct lettering. For those who have a restricted budget, there is also the option of having the ring in 925 sterling silver.
Hebrew Engraved Wedding Rings – Choose Your Verse and Style
However, there are some who would like their ring to be bolder in appearance. There are wedding rings that loudly proclaim the biblical verse. There is the option of having the verse engraved across an oxidized background. The polished lettering of the Hebrew letters against a black background underlines the significance of the piece.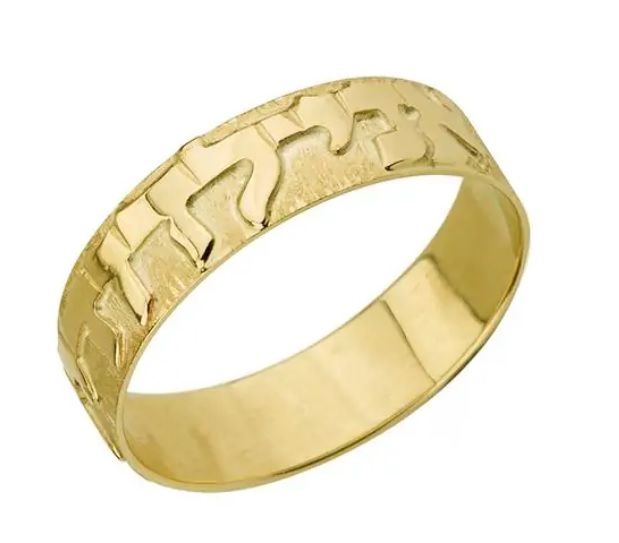 There are also rings that have an additional level of design. A special and unique feature of some of Baltinester's Hebrew wedding rings is to have a verse that spins on a revolving piece that is fixed to the ring. This ring is known as a spinner and the effect is appreciated by many clients. What is visible to the eye is that the Hebrew verse gently revolves around the body of the ring as it is turned. This really serves to make this range of wedding rings unique. The inscription can be the simple 'I am to my Beloved' or some clients prefer a different verse, such as "For wherever you go, I shall go," which also captures the romanticism of the occasion. Some of our clients choose the revolving piece to be in a different tone of 14k gold. The effect is a dazzling dual finish with yellow against white.
Hebrew wedding rings have been in fashion for thousands of years and it is a fashion statement that will continue to grow. As we think toward our wedding day, we realize that there are so many different ways that we can tell our partner that they mean everything to us, and Baltinester has captured it. A gift of a Hebrew engraved wedding ring will be a romantic gesture to our loved one that has been practised for thousands of years, and it is a gesture that keeps on giving.
Hebrew Wedding Rings AT BALTINESTERJEWELRY.COM
Baltinester Jewelry has an incredible range of Hebrew Wedding rings, Jewish rings, Kabballah jewelry and other jewelry pieces. Check out our gift collection on our E-commerce website!
Go To Shop Now