Men's Jewelry: A Simple Guide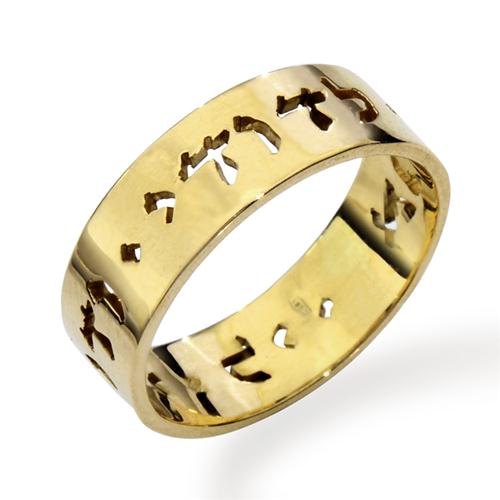 Jewish Jewelry
Jewish jewelry for men is popular all over the world. These days,
you come across so many men who wear a ring, pendant, bracelet or another statement piece can be divided into several product categories like cuff links, tie pins, rings and pendants.
Baltinester Jewelry LTD has a large range of Jewish jewelry for men such as Hebrew rings and bracelets, available at our online store! Our collection includes products of renowned brands and work of talented designers. Check out our complete range of men's jewelry.
Watches
A watch is one of the most common jewelry items but this particular item is considered Hebrew Jewelry because of the Hebrew lettering on its face. Often perceived as a status symbol, watches are available in many different designs for both the dials and straps. For it to look classy, the watch you choose must fit your wrist size perfectly. Leather watches, such as the Aleph Bet Hebrew Watch, are ideal for daily wear and casual occasions. Depending on their quality, you may even be able to pull off these watches for formal events. Metallic band and chain watches are also suitable for formal wear.
Bracelets
Bracelets can easily be stacked on top of each other. Multiple pieces are often worn together to create a unique look. But if you truly want the piece to stand out, don't wear too many bracelets together, or it will spoil the look.
If you're wearing a watch, wear bracelets that work well with your watch, because the two will often be seen together. Wooden and leather bracelets are often paired with casual and business attire. You can wear three of these together if the colors are complementary. In case you want a more formal look, go with metal bracelets; wear only one of these at any given instance. The 14k Gold Mezuzah Name Bracelet is perfect for any occasion.
Rings
Many men already wear Hebrew Jewelry like their wedding rings. If you want, you can add more to personalize the look, but don't go overboard with rings as well. Rings are mostly made from metal, and should complement other accessories that you're wearing.
The 14k Yellow Gold Onyx Star of David Ring features the David Star across a black onyx. On the sides, two Judah Lions are engraved. Feel fierce and feel the power as you put on this stunningly beautiful Hebrew ring. If you want something less fancy, you can go with a simple band such as the 14k White Gold Ani L'dodi Ring, featuring a biblical verse.
Pendants
Pendants should accent your outfit and personality in a subtle manner. If you choose to wear them to the office, only stick to metallic chains. Hebrew name necklaces and pendants are a hot selling item on our online store.
Order your favorite Jewish jewelry for men at Baltinester Jewelry LTD!