Jewish Wedding Gift Ideas
One of the perks of Jewish weddings is the huge variety in gift ideas. Besides all the regular kitchen and home supplies, there's an array of Judaica every Jewish home needs. If you're not sure what to give, read on for some helpful tips.
1. Kiddush Cup
A Shabbat essential. A Kiddush cup makes an ideal Jewish wedding gift because it will be used on a weekly basis. And every time it's used, they'll think of you.
Shop Kiddush cups.
2. Shabbat Candlesticks
Same story as Kiddush cups, Shabbat candlesticks will be used every Friday night. With so many choices in design and material, it's easy to find a pair of candlesticks to match the bride's personality.
Shop candlesticks.
3. Challah Board
A practical gift that often gets overlooked. Challah boards are elegant cutting boards used only for Shabbat. Get a matching knife and the set is complete.
Shop challah boards and knives.
4. Havdalah Set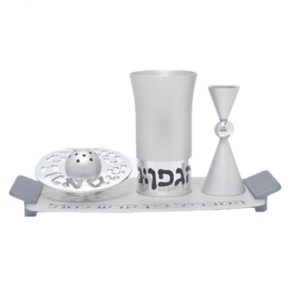 Another piece of judaica used weekly, Havdalah sets are used exclusively for the closing ceremony right after Shabbat ends. Having a matching set makes the ritual that much more special.
Shop Havdalah sets.
5. Mezuzah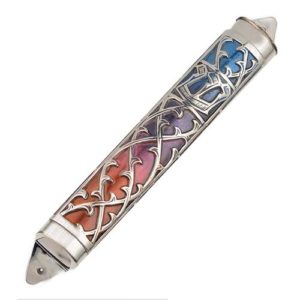 In every Jewish home, you'll see a mezuzah on the front door, inviting blessings and protecting the family from the Evil eye and bad spirits. And thus, this is something that every new home needs. This multicolored mezuzah case made from Sterling silver is one of our best selling items. Don't forget to keep the scroll inside!
Shop Mezuzahs.
Check out Baltinester Jewelry LTD's online store for an exotic collection of different kinds of Jewish wedding gifts. We have something for every kind of occasion.